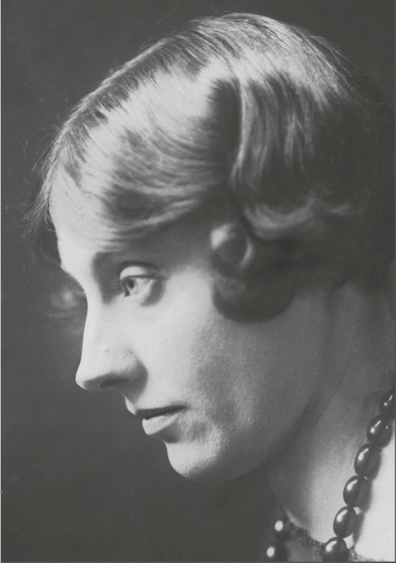 Marie-Thérèse MAURETTE
1890 – 1989, Director of the International School of Geneva
Marie-Thérèse Maurette was born on 28 September 1890 and died on 25 June 1989, in Paris. Her parents were Paul Dupuy (secretary general of the École Normale Supérieure) and Marthe Le Cœur. After studying at Collège Sévigné, Maurette chose not to prepare the agrégation*, dismaying Mathilde Salomon, the school's director. Maurette instead followed the advice of teacher Alice Hertz (-Bauer), moving to London to study the Froebel and Montessori teaching methods for two years. She returned to Paris in 1911, where she married geographer Fernand Maurette and began teaching at Collège Sévigné where she and Alice Hertz (-Bauer) worked closely together. The two teachers established one of France's first jardin d'enfants (day care centre), as well as training for the centre's employees.
In 1924, the Maurette family moved to Geneva, where Fernand Maurette had been hired as head of the International Labour Office's Research Division. Marie-Thérèse continued her educational work at the International School of Geneva (Ecolint), becoming Director General in 1929. The school was founded in 1924 by Genevan educators and by officials from the League of Nations and ILO. For the next twenty years, she helped the school grow, adding initiatives such as French-English bilingualism, international history and culture classes, and coeducation. These initiatives furthered the school's goal of educating for peace, as inspired by the world's international organisations.
After World War Two, Maurette spent several months in New York, becoming closely involved in plans to establish an international school there. Upon her return to Europe, she worked with a UNESCO team writing an international history manual. She also gave several conferences, mainly focusing on strategies in educating for peace.
Marie-Thérèse Maurette moved back to Paris in 1950. In 1974, to commemorate Ecolint's fiftieth birthday, she helped write a memory book, making one last trip to Geneva to mark the occasion.
*Competitive examination to teach in the French public education system
(RC)
Bibliography
Hamayed, Othman, Wilde, Conan de, De l'Écolint. Histoire de l'École internationale de Genève, Genève, École internationale de Genève, 2014.
Maurette, Marie-Thérèse, Roquette, Fred & Elly, Briquet, Élisabeth, Lejeune, René-François, Groenedijk, Arie, École internationale de Genève. Son premier demi-siècle, Genève, AIJJR Archives, 1974.
Maurette, Marie-Thérèse, Journal de famille, 1982, transmis par sa petite-fille Thérèse Picquenard-Maurette en septembre 2015.
Walker, George, Marie-Thérèse Maurette. Pionnière de l'éducation internationale, École internationale de Genève, 2009.