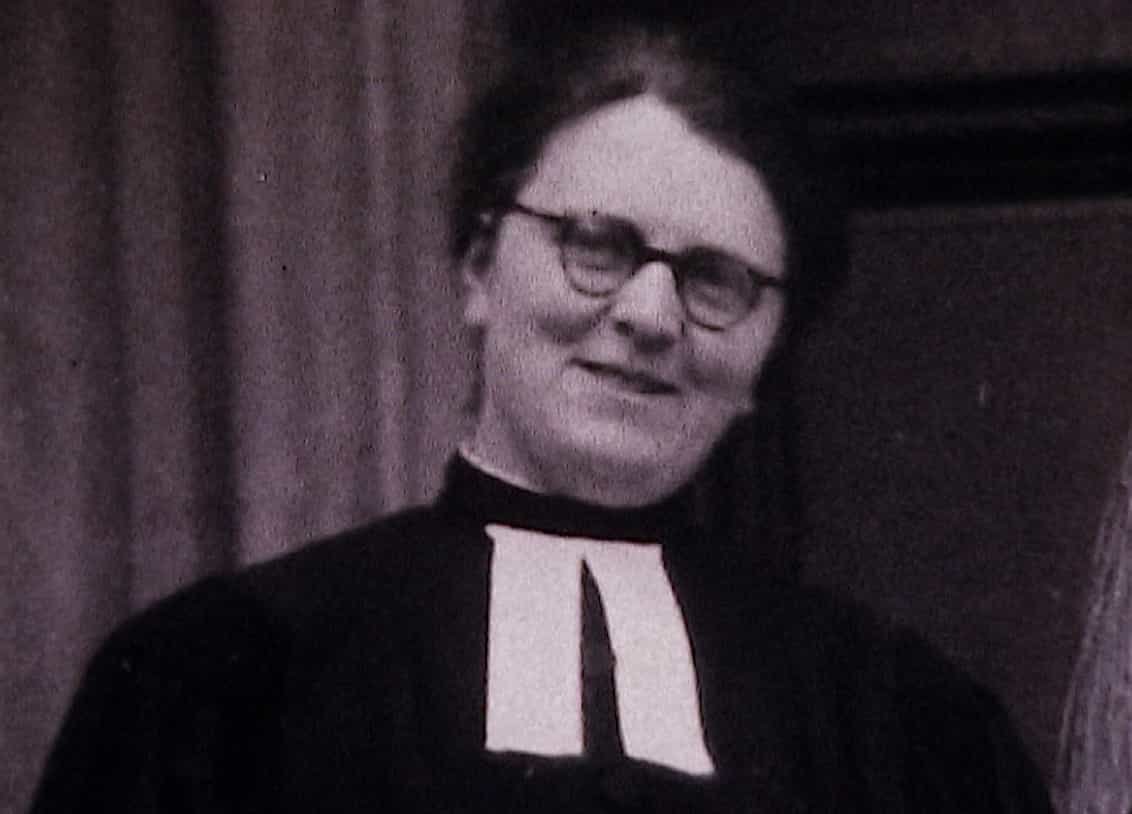 Marcelle BARD
1903-1988, Theologian and Pastor
Marcelle Bard was born in Geneva in 1902 and died in 1988. A dedicated theologian, she was the first woman to become a pastor in Geneva. In 1929, after having graduated in theology at the University of Geneva and an internship in Roubaix, she was consecrated to the pastoral ministry in the Protestant Church of Geneva. Born in this very city on February 7, 1903, Bard developed her vocation very early, in part thanks to her father who was a pastor and Professor of theology. The opening of the ministry to women was supported by feminist Emilie Gourd. The ecclesiastical authorities had decided to grant women the status of "auxiliary pastors." Which meant Marcelle Bard could go to the pulpit and preach, an important act of authority in Protestantism, and administer the sacraments (baptism and the Lord's Supper). However, she could not lead a parish. From 1930 to 1969, she was appointed Chaplaincy Assistant at the Hospital. As of 1933, she also worked as a part-time pastor in the parish of Servette, more particularly in Cité-Vieusseux, a mainly working-class neighbourhood at the time, where she cared for the poorest people. Marcelle Bard was admitted in 1943 as a full member of the Compagnie des pasteurs, the entity that brings together all the pastors of the Protestant Church in Geneva. She presided over a special service at the meeting of the Swiss association for women's suffrage in May 1938. Marcelle Bard divorced in 1930, two years after her union, at a time when the divorce of pastors was often problematic for the Protestant Church. She travelled all around the world. She died on June 4, 1988.
(SSl, avec LS)
Bibliography
Fatio, Olivier, « Bard, Marcelle », Dictionnaire historique de la Suisse, (http://www.hls-dhs-dss.ch/textes/f/F11030.php).
« Marcelle Bard », in Wikipédia (https://fr.wikipedia.org/wiki/Marcelle_Bard).
Savoy, Lauriane, Bien en chaire ? : l'accès des femmes au ministère pastoral au sein de l'Église protestante de Genève, Mémoire présenté en vue de l'obtention d'un MA en histoire générale, sous la direction de la professeure Irène Herrmann, Université de Genève, Genève, 2015.
Tikhonov, Natalia, Deuber, Erica, Les femmes dans la mémoire de Genève : du XVe au XXe siècle, Genève, S. Hurter, 2005.